Welcome!
I'm Danila Castro, a licensed tour guide of Sicily.
I carry out my profession with passion in Palermo and in Sicily, I am also a qualified tour leader, activity that has seen me engaged for several years abroad with equal enthusiasm.
Here is a short presentation dedicated to those who want to know about my tours or to those who just came across my site.
I was born and live in Palermo, the city where I grew up and studied until I obtained a degree in Modern Languages.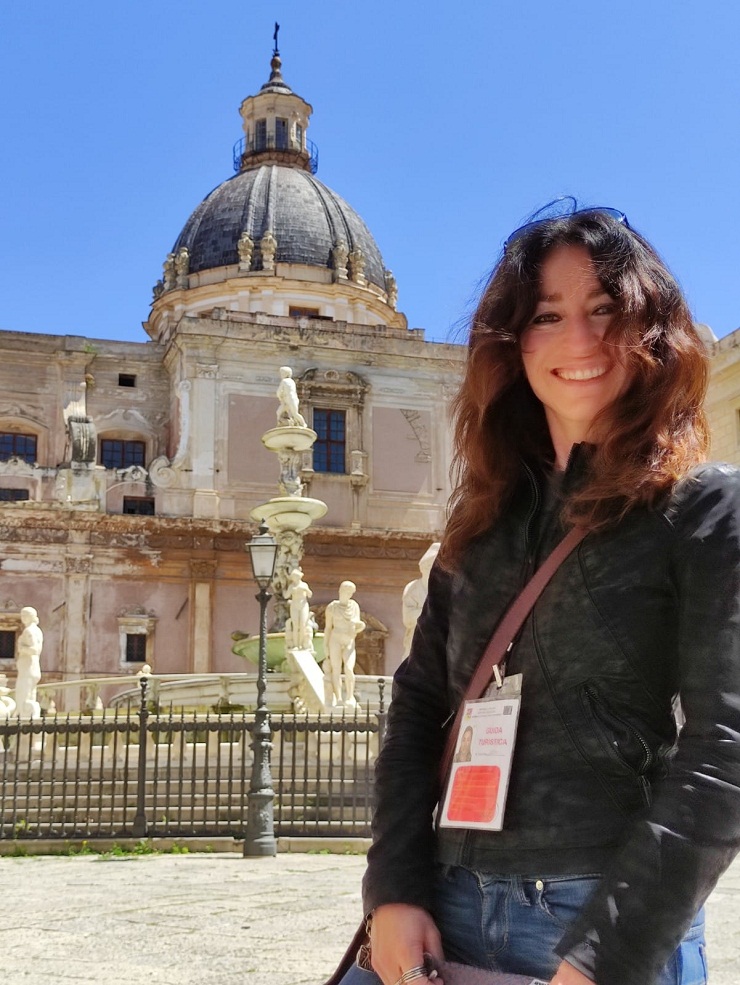 I have travelled a lot for work, also living for some periods of my life abroad, eager to discover different cultures. Spain, Egypt, Croatia and Venezuela are some of the places where I lived the longest, places I loved and experiences that will always be engraved in my heart.
Being able to combine passion and work is not easy but in recent years I have managed to realize this little dream. I've always loved Palermo and Sicily. Even now I am still fascinated by the long history and artistic and cultural heritage that characterize my land; its beauty always manages to surprise me with its contrasts.
Conveying the beauty of a city, which I consider unique, is one of the most exciting aspects of my guided tours: to see the wonder on the faces of those who do not expect the variety of riches that at every corner these places hide and share these emotions together!
I really enjoy walking and I think that my Palermo guided walking tours are the most appealing way to visit, the fascinating and eclectic historic center of Palermo and the places that tell about the past, the many treasures, our long history and generally enjoy the wonderful landscapes that Sicily offers.
This and much more we will discover together: if you are curious and want to visit Palermo or other unmissable places supported by a guide from Palermo, contact me. I will be happy to share all this with you and give you some advice, making available to you every useful element to create personalized visits.